You can cancel your booking in two clicks! We know that sometimes your plans change, so we've tried to make it easy for you to cancel, in case you need to. As long as it's before the provider's cancellation cut-off* (differs by provider, usually 24 hours or less), you can just click on the cancellation link in your confirmation email.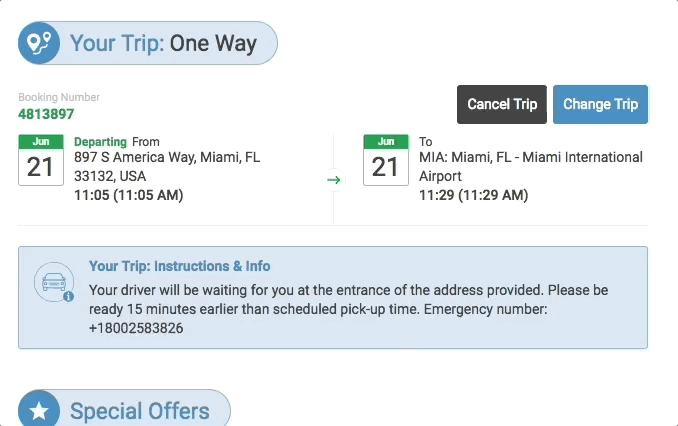 *Please note: When cancelling a reservation you will receive a cash refund (if you added our Enhanced Cancellation Policy or Flexible Cancellation Policy to your booking) or a credit voucher (with our Free Cancellation Policy) which can be used for a new booking through Mozio.
All cancellations are subject to the cancellation cut off time specified at the time of booking.

The $5 cost of our Enhanced/Flexible Cancellation Policy is non-refundable. Flexible cancellation cannot be added to a reservation that has already been booked.
Cancellation of a reservation requested outside the cancellation policy will not result in a refund nor credit voucher.