Withdrawing the commissions you've made from your Mozio bookings is fairly simple.
1. Log into our Travel Agent tool and click on "My Bookings" to access your dashboard.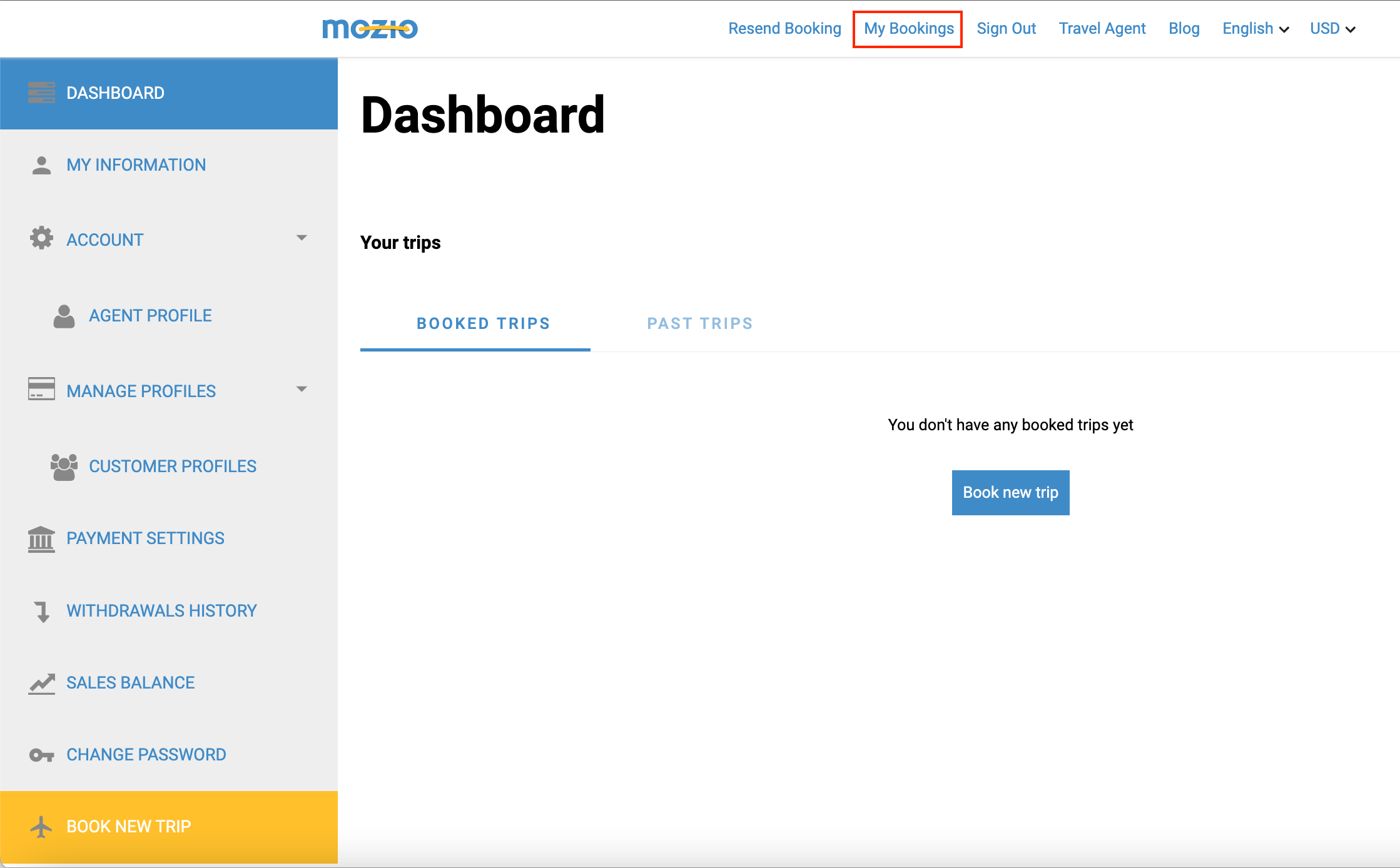 2. Make sure you have set up your payment information. To do so, you will need to specify a valid Paypal account to which the funds will be withdrawn. As for now, Paypal is the only payment method we suppor.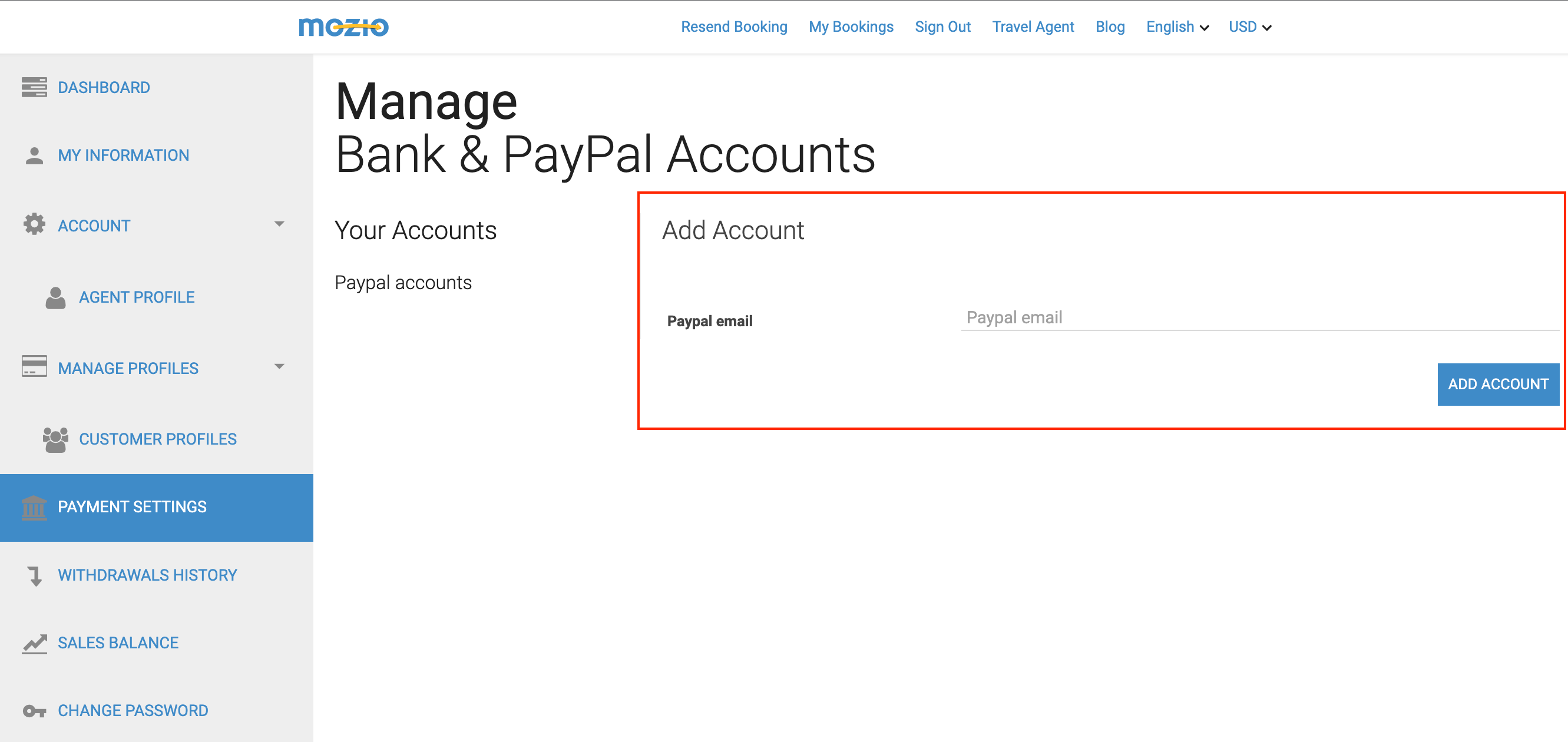 3. Go to "Sales Balance", select the month you wish to withdraw your commission, and click on "Withdraw". Note the system will allow you to choose the account to which the commission will be sent.
​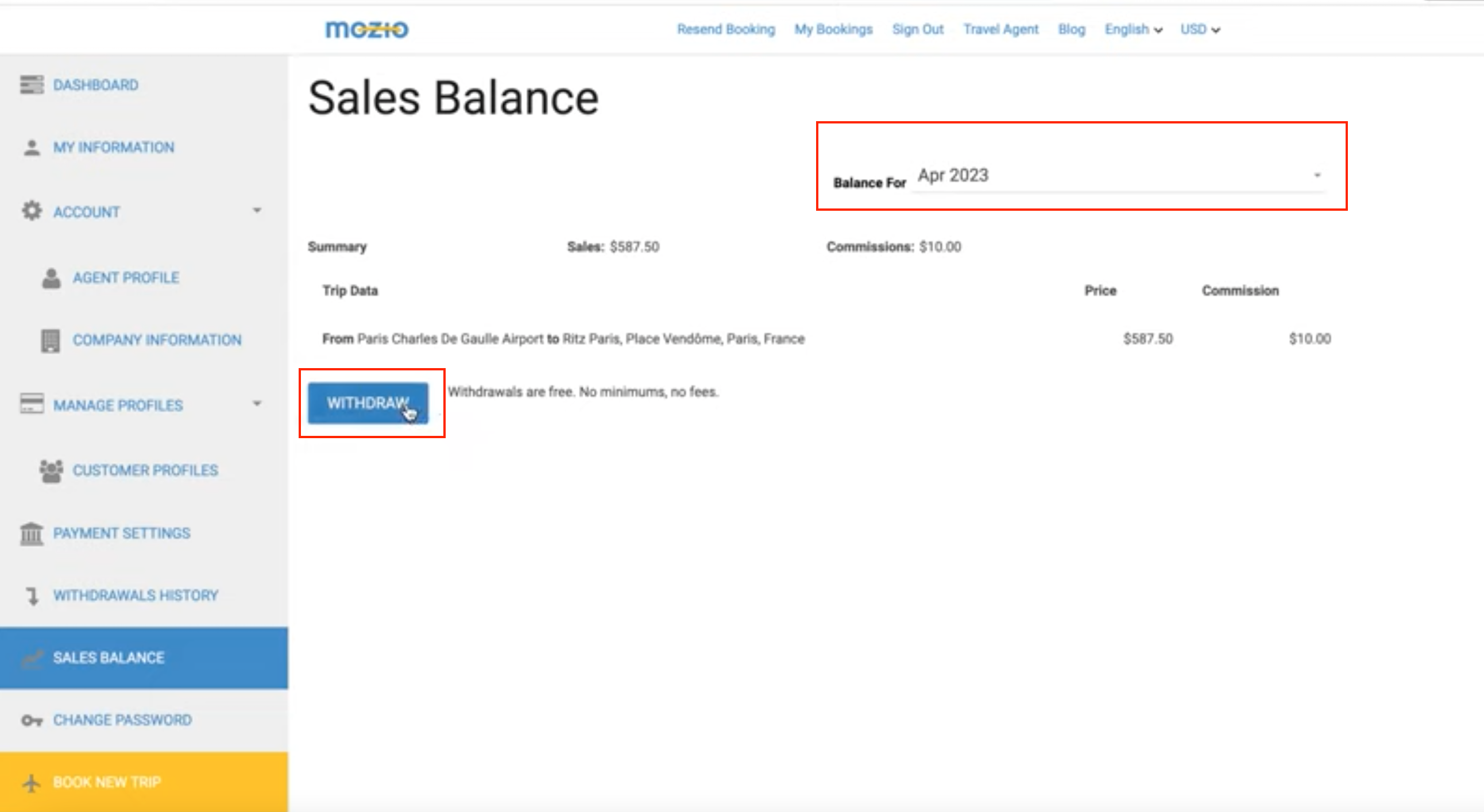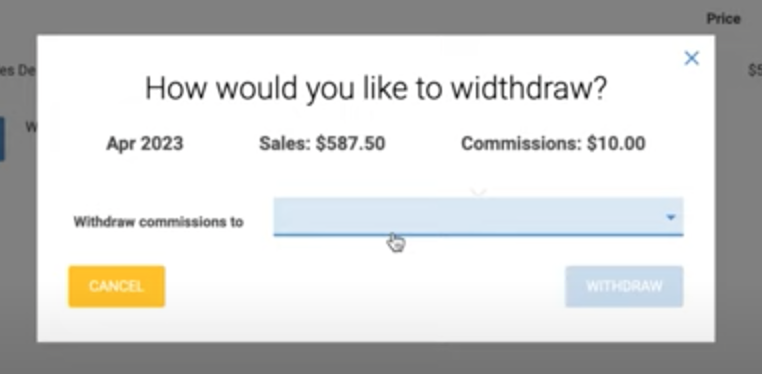 Last, but not least, note there are two main conditions for a travel agent to be able to withdraw the commissions they have made by booking ground transportation through Mozio.com. They are the following:
Travel Agents can withdraw after the 15th of the month.
Reservation must be fulfilled, meaning the reservation cannot have been refunded due to cancellation or failure of service (customer no pickup).