Simply go to mozio.com and click the "Sign In" button.
Once in the sign in page, enter your account email when prompted, complete your password and click "Sign In".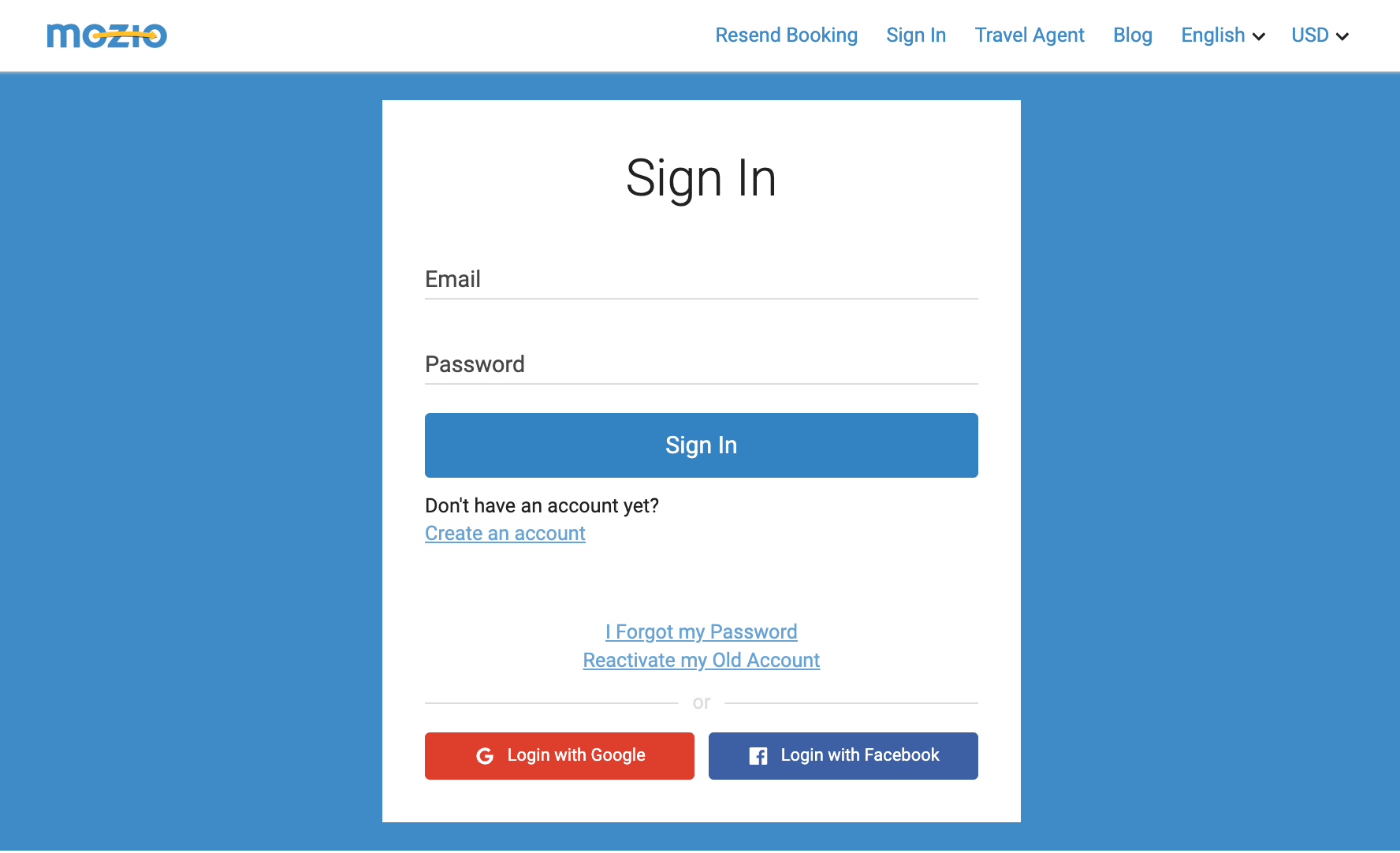 You will be redirected to the main page of Mozio. Now you are ready to start booking or looking for quotes with us!